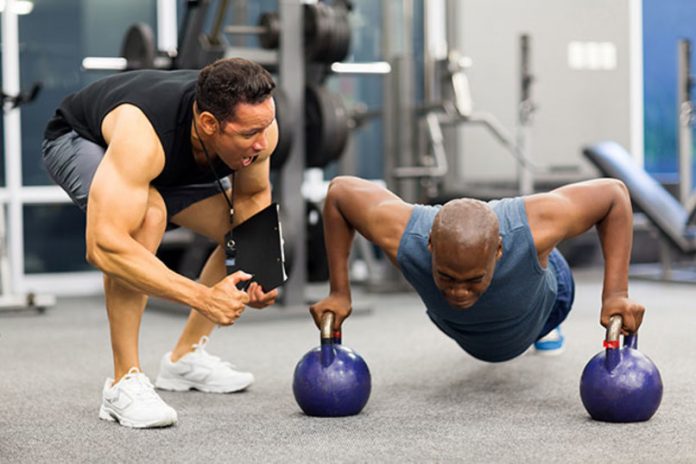 Along with a gym membership and some well-chosen home fitness equipment, the addition of a personal trainer to your workout schedule is highly recommended.  If you are considering investing in the services and expertise of a personal trainer though, because of the sheer number there are out there, you may wonder how you are supposed to choose the best one for your needs.
If this is the situation you find yourself, you've come to the right place as we offer what we consider to be the ultimate guide to choosing a personal trainer.
Establish Your Goals
The first thing you need to do is work out what your goals are in terms of health, be it generally or specifically, and then look for personal trainers who will enable you to reach your goals.  Are you looking to lose weight, tone muscles or build up your endurance for a charity or competitive race?
Along with finding someone that understands your goals and help you to reach them; there are various other questions you need to ask and inquiries you need to make when looking for a personal trainer.
Do They Have The Correct Certification?
All personal trainers should be able to easily provide the correct credentials and official qualifications that show they are legally and officially allowed to offer their services.  As well as proving they have the knowledge and expertise, it also is important for proving you will be safe and secure following their fitness plans.
Ask About Their Training
It is perfectly appropriate and important to ask about the health and fitness training they have participated in.  Personal trainers generally have degrees in a variety of subjects, such as kinesiology, sports nutrition physical education and exercise science.  The information of their training is usually available readily on their business cards or website.
How Long Have They Worked In The Fitness Industry
Be sure to ask any prospective personal trainer about their experience in the industry and how long they've worked in the position.  You could also ask them about any memorable success stories they may have had.  There is no reason to be shy because they are the individual that is going to help you to meet your goals, it is a good idea to ensure they have a successful track record.
Also read: Unique bodybuilding supplement for men and women Black Wolf >>
What Do They Specialize In?
Every personal trainer has a specific area of expertise.  Find out if the particular training an individual has, whether it's weight loss training, marathon training or rehab training, and if it will help you with your goals.  It would not make any sense to align yourself with a personal trainer who specializes particularly in endurance training if you are looking to lose weight.
What Is Their Training Style?
You need to know what their particular training style is – will you be expected to workout in the park using free weight or a boutique-style gym with high-tech accessories.  This will help you to determine whether you will dread your workout program and want to give up only a few sessions or enjoy it and want to continue.  It is undoubtedly crucial that you find an individual that will be able to challenge you, but in a way that will motivate you effectively to work hard to meet your goals.
What Is Their Availability?
In order to make sure you will be able to get the service you require, you need to make sure they are available enough to give you the attention you need with their current load of clients.  Don't be afraid to ask them about this as most reputable trainers will only take you on if they will be able to give you the best level of support and service possible.  Work out how often you are able to meet with them when they are available.
How Are Their Services Priced?
The services of a personal trainer can be a considerable investment – one that you need to make sure you are able to afford.  It may be an idea to as if they offer any reduced prices for buying a bulk group of sessions or are you just paying them based on an hourly rate.  You need to carefully assess your financial situation and budget accordingly before you agree to hire a personal trainer.
If you can't afford a personal trainer session, it may be worth checking out the charges for group classes or partner training.  The worst thing would be gaining a certain amount of momentum only to have to stall your progress because you can't afford the cost of your training sessions.
You may find it overwhelming when you start looking into personal trainers that offer services in your local area.  By referring, however, to the tips above you will be able to sift through the crowd to find the individual that is right for you.
Read our full review about one of the best bodybuilding supplements: Crazy Mass >>